EnergyConnect – An Aboriginal Interpretation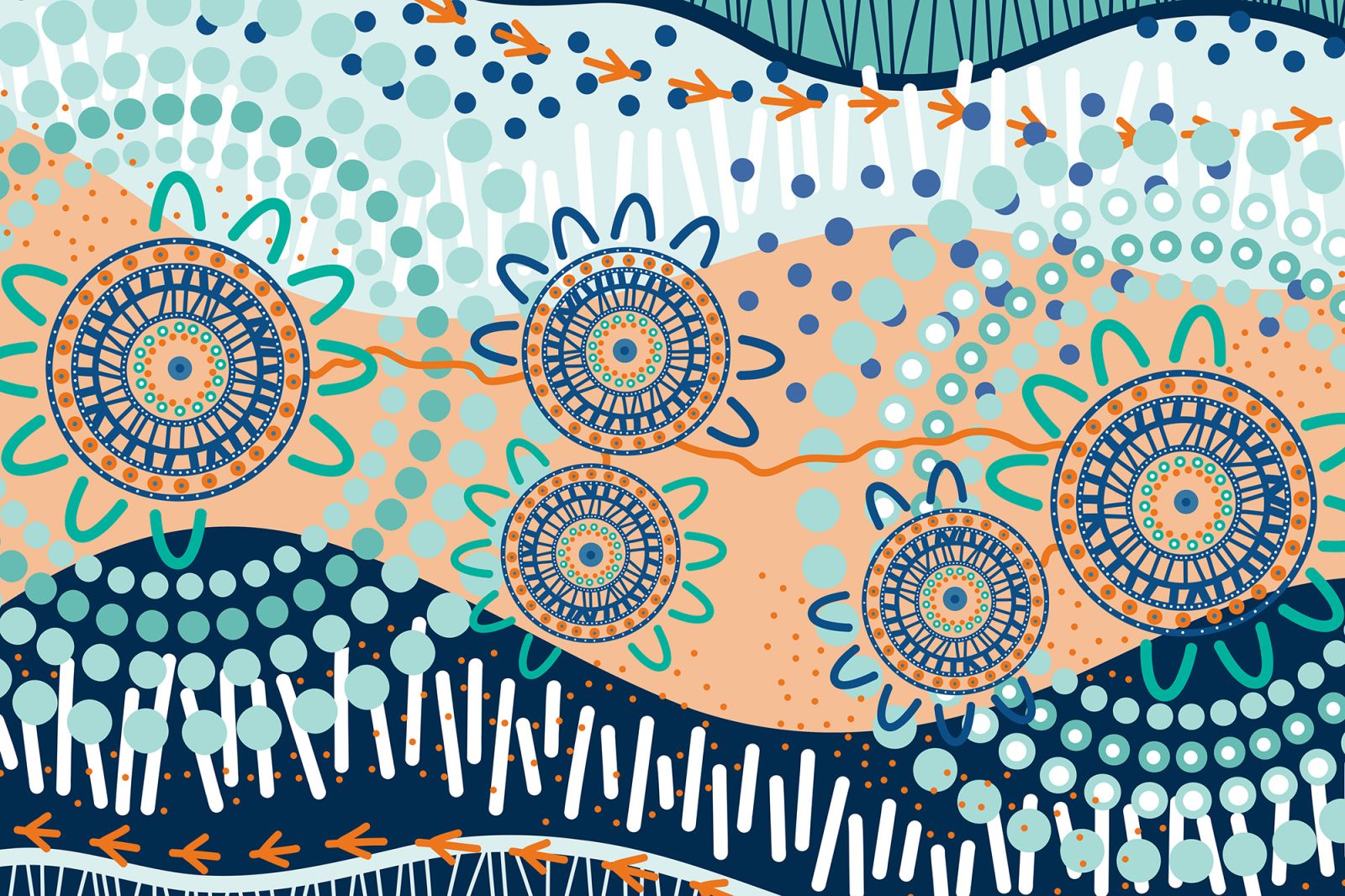 This month we introduced you to our newly appointed Aboriginal artist Amanda Hinkelmann. SecureEnergy has commissioned Amanda to create a piece of artwork that provides visual representation of our project, EnergyConnect.
Above is the artwork Amanda has created for us.
Here is her supporting story:
This artwork is a representation of the EnergyConnect project between Wagga Wagga, Wiradjuri Country, and Robertstown, Ngadjuri.
Within the piece, there are five meeting places- Wagga Wagga, Robertstown, and Red Cliffs are shown with green symbols of community to express the connection of people across three states. Dinawan and Buronga are represented with blue community symbols.
The positioning of the stations, or meeting places, were taken from a map, connecting the cultural importance of mapping through symbolism to my ancestors. Surrounding the stations at Wagga Wagga and Robertstown, are larger circular images, to represent the beginning and end of the infrastructure project.
An orange journey line runs between each of the stations to connect them. At the top and bottom of the map are symbols of emu tracks. The new 'Dinawan' station, meaning 'emu' in Wiradjuri language is represented with this, as is my memory of travel between Wagga Wagga and South Australia, where across the plains the Dinawan run freely.
The vertical lines that sit from left to right across the artwork, convey the power and energy of the project, both metaphorically and physically. The colours for this artwork were taken from Secure Energy's logo, with variation of tone used to create a representation of the land- from inland NSW, across the plains, and into the mountain ranges of South Australia.
Thankyou Amanda for a truly beautiful representation of our project EnergyConnect from an Aboriginal perspective.
20 Nov, 2022