SecureEnergy, a Clough and Elecnor Joint Venture, Signed EPC Contract to Deliver TransGrid's EnergyConnect Project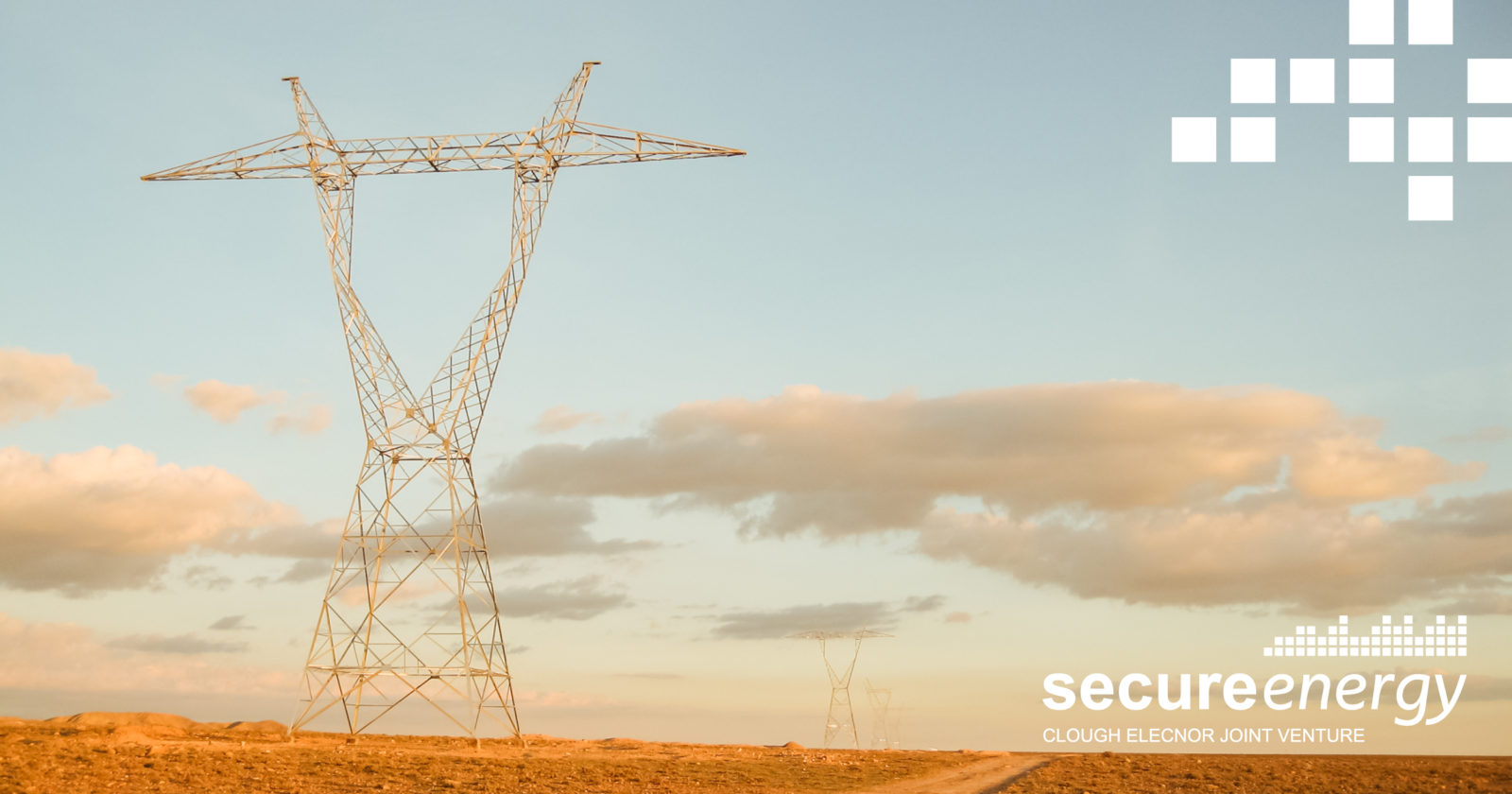 SecureEnergy, a 50/50 integrated joint venture between Australian engineering and construction company Clough and leading transmissions lines and substations EPC contract Elecnor, is pleased to announce the award as the engineering, construction and procurement (EPC) contractor for TransGrid's EnergyConnect project .
David Whatmough, SecureEnergy Project Director said: "We are excited to be part of TransGrid's EnergyConnect project as their EPC contractor to deliver a project that supports the continued transition of the grid to new sources of energy generation and a reduction of emissions by approximately one million tonnes of CO2 per annum. Our team brings a new perspective to high voltage transmission and substation projects in Australia that is reflected through our commitment to innovation, sustainability, and zero harm", he added.
Juan Luis Barrenechea, SecureEnergy Deputy Project Director said: "We strive to be an employer of choice and the opportunity to deliver a project of this calibre is the proof of the professionalism and skills of every member of our team."
EnergyConnect will build the critical electricity transmission infrastructure which will save NSW customers $180 million a year and create 1,500 new construction jobs in regional NSW.
TransGrid's EnergyConnect project is building backbone infrastructure for the future South West NSW Renewable Energy Zone, enabling connection of a further 4950MW of generation capacity. Project construction is expected to begin in the western NSW section in late 2021 and commissioning will be underway in 2023.
Ends –
About Clough 
Clough is a pioneering engineering and construction company established in 1919 in Perth, Western Australia. Clough delivers sustainable high performing assets for the infrastructure, resources and energy industries underpinned by a dedication to problem solving and getting the job done safely and efficiently.
Today, Clough manages a global workforce of over 2000 people from operating centres across Australia, Papua New Guinea, Asia, UK, and North America that strive for the best in everything, setting new safety and performance benchmarks every single day.
Clough is a wholly owned subsidiary of Murray & Roberts, a multinational group that focuses its expertise on delivering sustainable and fit-for-purpose project engineering, procurement, construction, commissioning, operations and maintenance solutions. The Group delivers its capabilities into the resources, industrial, energy, water and specialised infrastructure sectors.
About Elecnor
Elecnor is a leading Spanish business group in the infrastructure, renewable energy, services and new technology sectors.
With over 60 years of continuous growth and a presence in 55 countries, Elecnor operates in various sectors, including electricity, gas, industrial plants, railways, telecommunications, water, control systems, construction, the environment, installations maintenance and aerospace engineering. Elecnor's strong international vocation has led the company to embark on a continuous expansion process that has opened doors to new markets all over the world, mostly in Europe, North America, Central America, South America, Africa, Australia and the Middle East.
Elecnor is listed on the Continuous Market and has a team of highly qualified professionals and a workforce of 14,855 employees. In 2019, the company reported revenues of EUR 2.454 billion and a consolidated net profit of EUR 126.4 million.
10 Aug, 2021