SecureEnergy, Clough and Elecnor Joint Venture, Awarded Additional Scope for Transgrid's EnergyConnect Project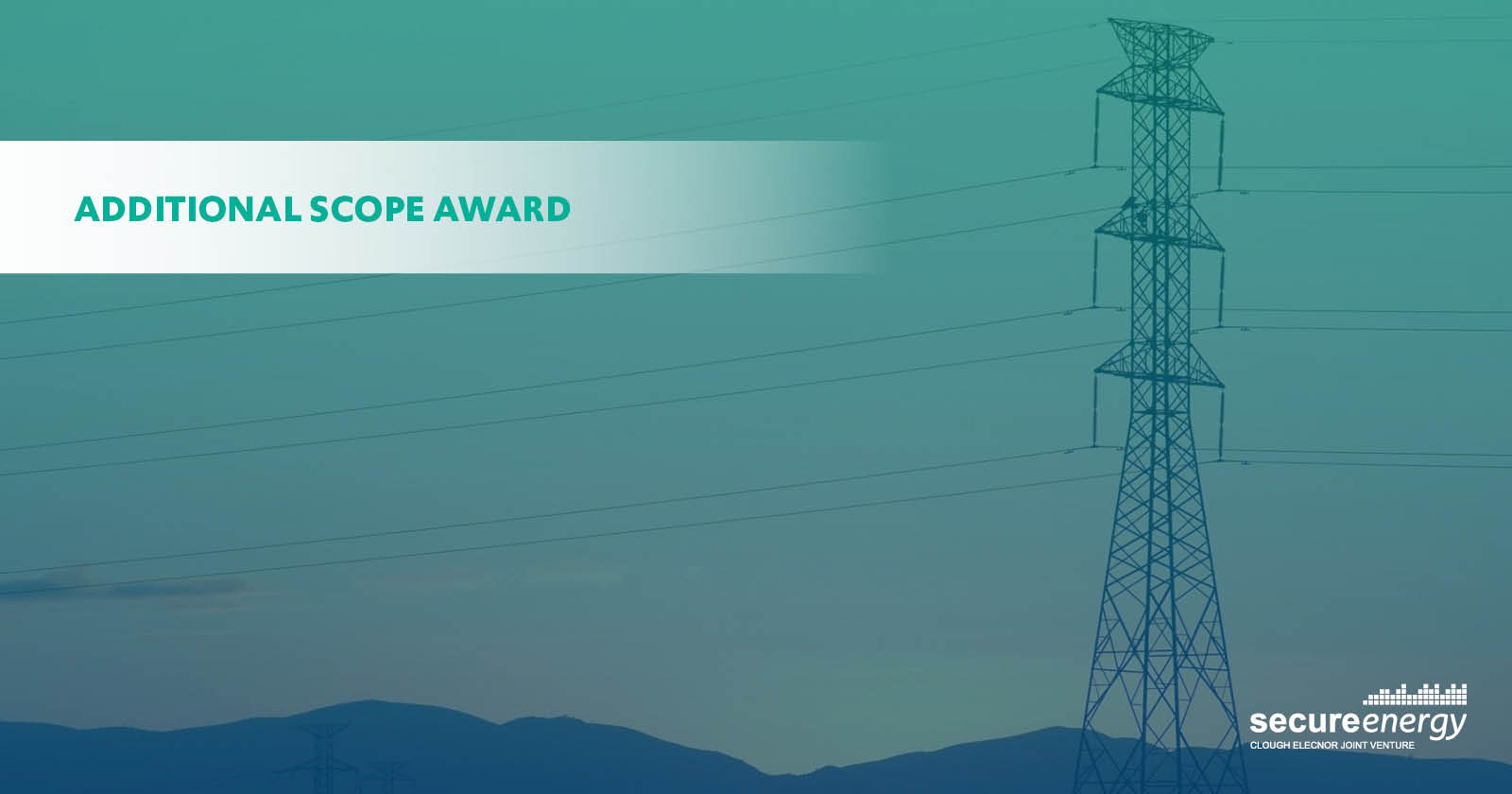 SecureEnergy, a 50/50 integrated joint venture between Clough and Elecnor, is pleased to announce it has been awarded an additional scope of work for Transgrid's EnergyConnect project, a contract of more than AU$100 million.
The additional scope includes upgrading the double circuit transmission line between the Dinawan and Wagga Wagga substations.
Peter Bennett, Clough CEO and Managing Director said: "I am incredibly proud to be part of this project given it plays such a critical role in transitioning the Australian energy sector to a cleaner future. The award of this additional scope is a testament to the strong relationship that has already developed between Transgrid and the SecureEnergy joint venture."
SecureEnergy was awarded the engineering, construction and procurement (EPC) contract for EnergyConnect in June 2021.
The Project has been strongly supported by the New South Wales Government which has declared it Critical State Significant Infrastructure. EnergyConnect is a key element of the Australian Energy Market Operator's Integrated System Plan that provides an integrated roadmap for the efficient development of the National Electricity Market over the next 20 years and beyond.
Ends –
About Clough 
Clough is a pioneering engineering and construction company established in 1919 in Perth, Western Australia. Clough delivers sustainable high performing assets for the infrastructure, resources and energy industries underpinned by a dedication to problem solving and getting the job done safely and efficiently.
Today, Clough manages a global workforce of over 2000 people from operating centres across Australia, Asia Pacific, UK, and North America that strive for the best in everything, setting new safety and performance benchmarks every single day.
Clough is a wholly owned subsidiary of Murray & Roberts, a multinational group that focuses its expertise on delivering sustainable and fit-for-purpose project engineering, procurement, construction, commissioning, operations and maintenance solutions. The Group delivers its capabilities into the resources, industrial, energy, water and specialised infrastructure sectors.
About Elecnor
Elecnor is a leading Spanish business group in the infrastructure, renewable energy, services and new technology sectors.
With over 60 years of continuous growth and a presence in 55 countries, Elecnor operates in various sectors, including electricity, gas, industrial plants, railways, telecommunications, water, control systems, construction, the environment, installations maintenance and aerospace engineering. Elecnor's strong international vocation has led the company to embark on a continuous expansion process that has opened doors to new markets all over the world, mostly in Europe, North America, Central America, South America, Africa, Australia and the Middle East.
Elecnor is listed on the Continuous Market and has a team of highly qualified professionals and a workforce of 14,855 employees. In 2019, the company reported revenues of EUR 2.454 billion and a consolidated net profit of EUR 126.4 million.
03 Nov, 2021