SecureEnergy is launching a new 'earn while you learn' training opportunity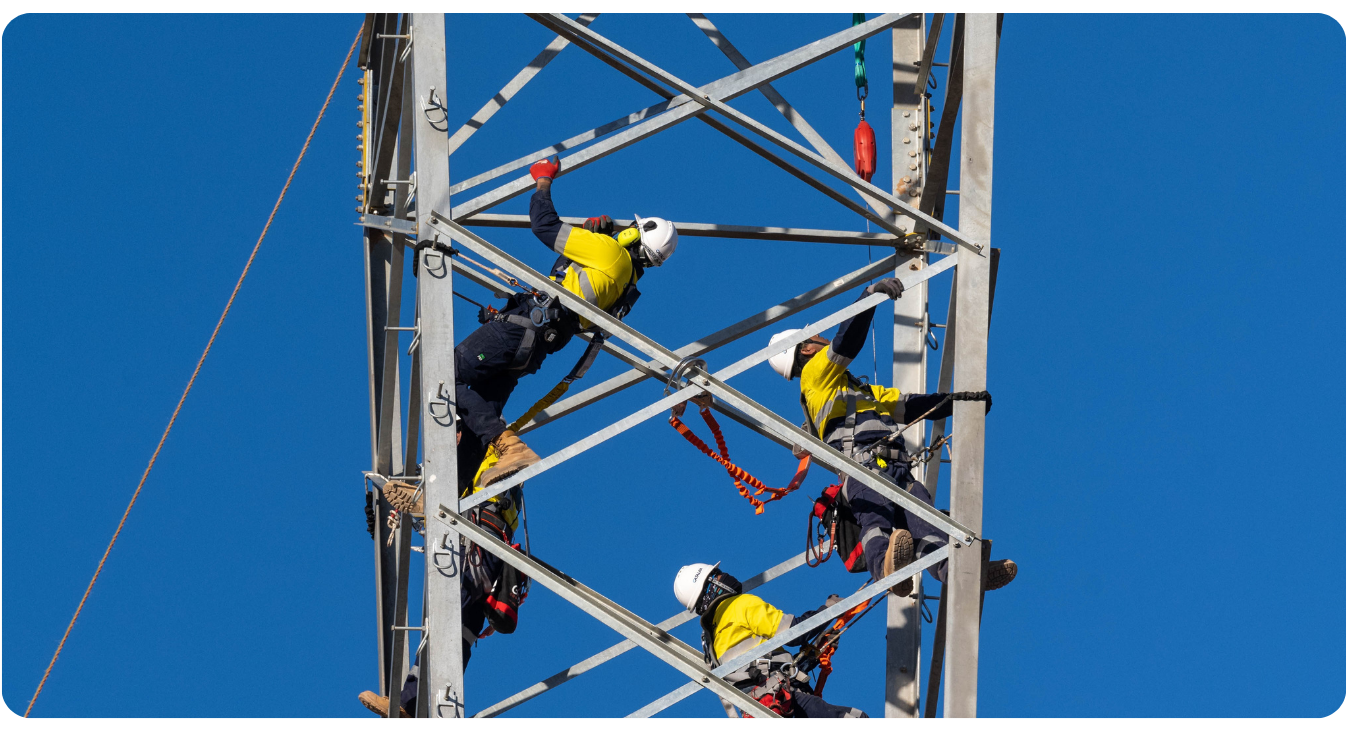 Do You Like Working At Heights?
SecureEnergy is launching the Legacy 100 initiative. This program aims to attract up to 100 candidates to complete a Certificate II in Transmission Line Construction to work on Australia's largest transmission line project, EnergyConnect.
SecureEnergy has been contracted by Transgrid to deliver the NSW component of EnergyConnect with the construction of 700km of new power lines from the SA border to the regional energy hub of Wagga Wagga.
We are currently seeking expressions of interest for participants for the Legacy 100 initiative.
Want to earn while you learn? Send your Expressions of Interest to recruitsecureenergy@elecnor.es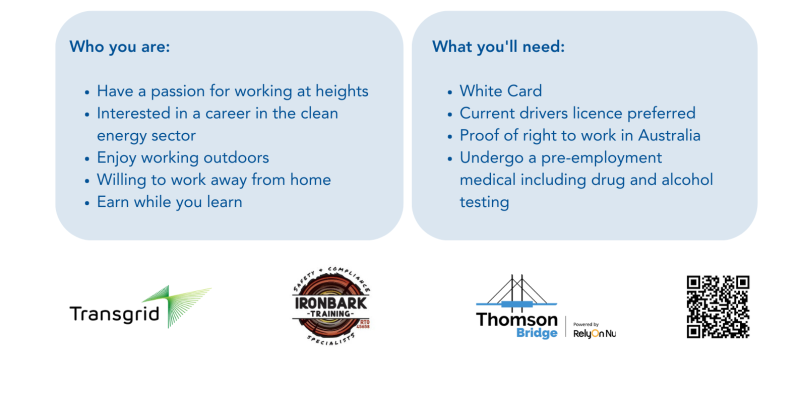 22 May, 2023