The two of us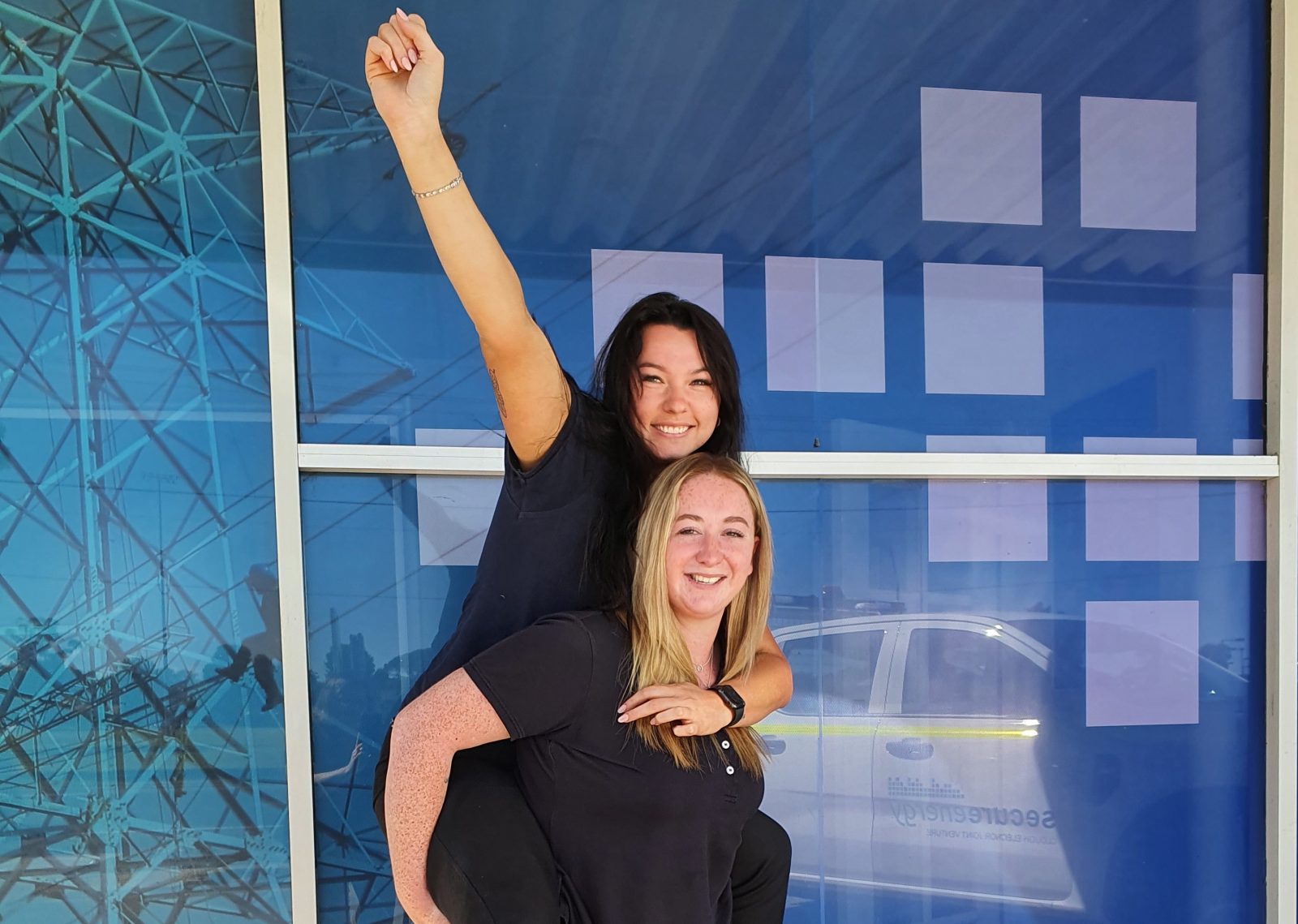 The two of us
Olivia Harman (24) and Caitlin Forrester (25) share many things in common. They both work as Resourcing Administrators on Project EnergyConnect, Australia's largest transmission line and even joined the project on the same day. The pair also spend time away from work along with their partners wake boarding and knee boarding. They're proud to say they've never shared a cross word with each other.
Olivia Harman
I have worked in health, hospitality and as a lab assistant and now I have found my dream job. My official title is Resourcing Administrator, and my role consists of onboarding our blue-collar workers on the project. This means we liaise with all our new starters to make sure they are site ready once they've completed their online training. Compliance is also a key part of what we do because current qualifications and updated training can save lives.
In this role, we communicate with just about every department on the project from training, construction, compliance, and there's never a dull day. We have a lot of information coming at us and if we don't do our job correctly, that holds up the project, so we check and double-check everything we do.
I share a lot of similar values with my friend Caitlin and although we are similar, we are different. I am an introvert, and she is an extravert. We both grew up in Wagga Wagga and we probably met somewhere on the dance floor, but we just didn't realise it. Now we work on one of the coolest projects in Australia.
Caitlin Forrester
Liv and I bounce off one another all the time and we support each other.
Like Liv, I have worked in a variety of roles in hospitality, tourism, and health. This role has made me realise my career pathway is in the construction industry and I am always looking at ways to upskill.
As an extravert, I enjoy meeting people and our blue-collar workers are a diverse bunch. We use a lot of different systems on the project, so communication is central. Our work can range from organising cultural awareness and four-wheel drive training to white card training and fitting out personal protection equipment. I am a keen netballer, and on the netball court I am a goal shooter so being exact is my thing.
I have lots of sayings and one of my favourite sayings is that teamwork makes the dream work. Like Liv and I say, we are living the dream.
ENDS
09 Feb, 2023