Webinars to Provide Information for Local Businesses Seeking to work on EnergyConnect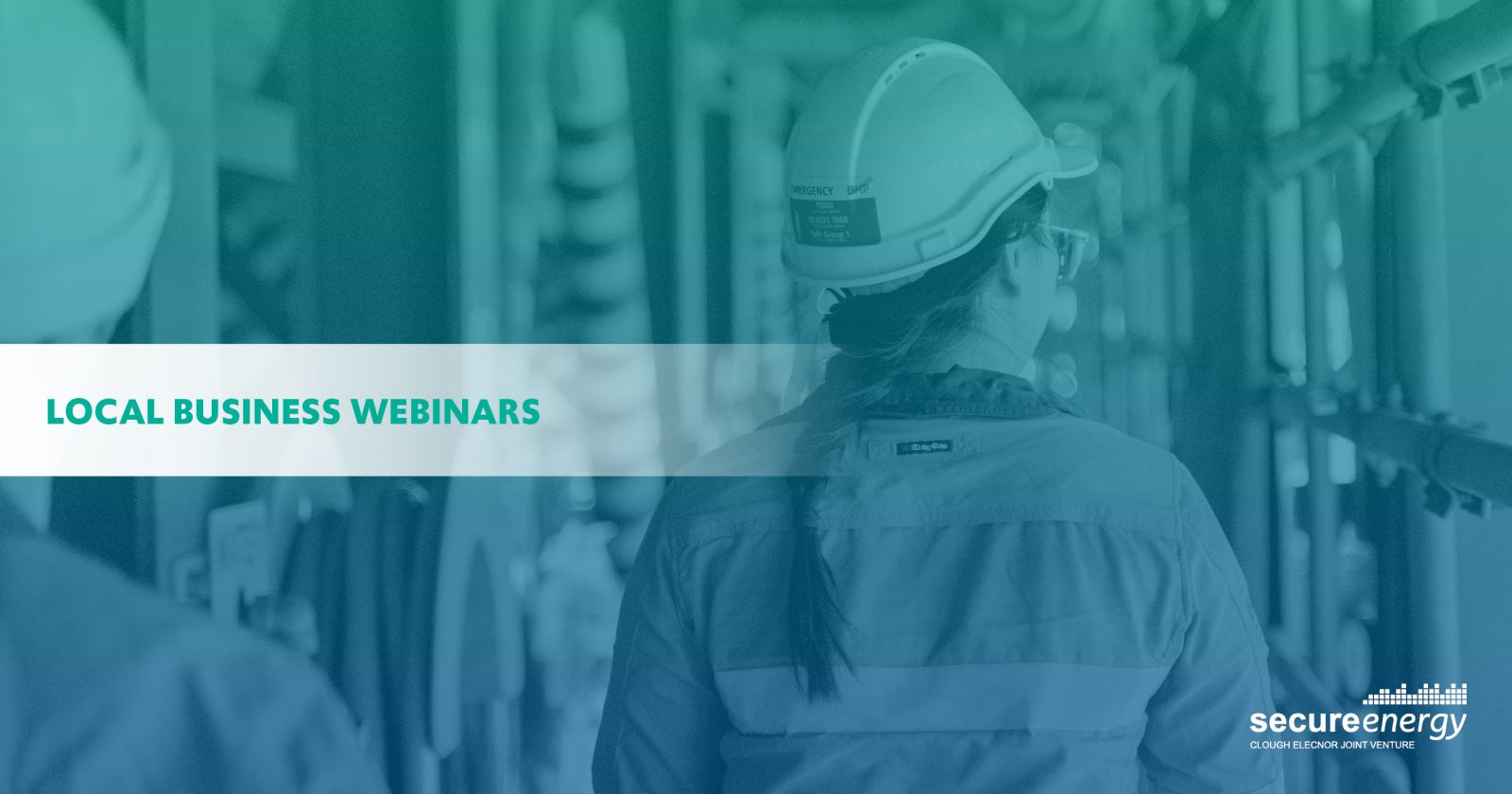 Transgrid and its construction partner SecureEnergy are collaborating with the NSW Government's Business Connect and Industry Capability Network (ICN), NSW to offer a two-part free webinar series to help Riverina businesses become pre-qualified for work on the EnergyConnect project.
Executive Manager of Delivery Craig Stallan said the webinars would enable Riverina businesses to prepare their tender teams for the key energy infrastructure project in Wagga Wagga and in key manufacturing centres, providing a boost to regional economies.
"It is a great opportunity for local businesses to prepare to apply to part of EnergyConnect – a significant and critical electricity transmission infrastructure which will save NSW customers $180 million a year and generate up to 1,500 new jobs," said Mr Stallan.
"It's a first for Wagga Wagga region and I'd encourage local businesses to participate in the webinars being held next week. Transgrid is building a legacy so that the skills training developed on the project remains in the region for years to come."
"We are getting on with the delivery of the NSW component of the project – a 700km transmission line from the SA border to the regional energy hub of Wagga Wagga."
David Whatmough, SecureEnergy Project Director said "This is the first project to utilise the Mid-Tier Supplier Panel (MTSP) helping regional and local businesses understand the requirements of large construction companies looking for regional workers as diverse as plumbers, electricians, boiler makers, crane drivers and cleaners."
Geoff Reardon, Regional Manager Industry Capability Network (ICN) said "Now is the time to get your business pre-qualified and the MTSP will be a launching pad for those medium-sized local businesses across the Riverina who have the teams, training and procurement procedures in place, ready to go."
The first online webinar will be held on Tuesday, 9 November 2021. It will highlight what projects are in the pipeline and how to get involved. The second online webinar will be held on Tuesday, 16 November 2021. It will explore training requirements and processes involved in procurement processes such as a Request for Quotation (RFQ). Small Medium Enterprises (SMEs) and Indigenous businesses are being encouraged to participate. Small Medium Enterprises (SMEs) and Indigenous businesses are being encouraged to participate.
For more information or to book your ticket go to: https://lnkd.in/eS7_WYz4
For the ICN NSW corporate website go to: icn.org.au/icn_nsw/
About Clough 
Clough is a pioneering engineering and construction company established in 1919 in Perth, Western Australia. Clough delivers sustainable high performing assets for the infrastructure, resources and energy industries underpinned by a dedication to problem solving and getting the job done safely and efficiently.
Today, Clough manages a global workforce of over 2000 people from operating centres across Australia, Asia Pacific, UK, and North America that strive for the best in everything, setting new safety and performance benchmarks every single day.
Clough is a wholly owned subsidiary of Murray & Roberts, a multinational group that focuses its expertise on delivering sustainable and fit-for-purpose project engineering, procurement, construction, commissioning, operations and maintenance solutions. The Group delivers its capabilities into the resources, industrial, energy, water and specialised infrastructure sectors.
About Elecnor
Elecnor is a leading Spanish business group in the infrastructure, renewable energy, services and new technology sectors.
With over 60 years of continuous growth and a presence in 55 countries, Elecnor operates in various sectors, including electricity, gas, industrial plants, railways, telecommunications, water, control systems, construction, the environment, installations maintenance and aerospace engineering. Elecnor's strong international vocation has led the company to embark on a continuous expansion process that has opened doors to new markets all over the world, mostly in Europe, North America, Central America, South America, Africa, Australia and the Middle East.
Elecnor is listed on the Continuous Market and has a team of highly qualified professionals and a workforce of 14,855 employees. In 2019, the company reported revenues of EUR 2.454 billion and a consolidated net profit of EUR 126.4 million.
05 Nov, 2021